New York City Truck Repair
New York City Truck Repair – Truck Repair Services – New York City, NY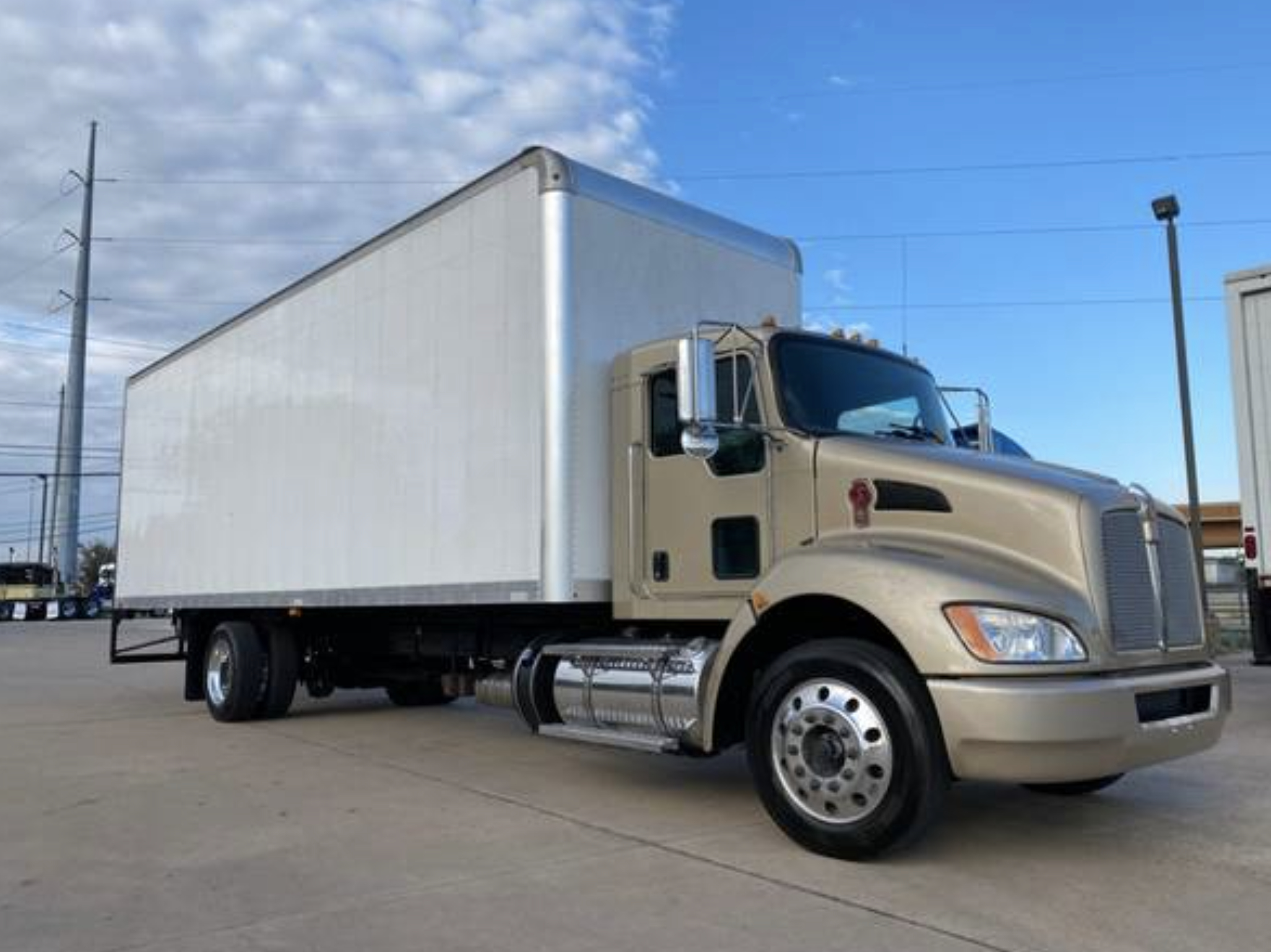 New York City Truck Repair is a the leading truck repair company  in New York City, NY. We offer top services for many businesses that rely on trucks to transport goods and products around the city. With a bustling metropolis like New York, it's crucial to have a reliable and efficient truck repair services that can quickly diagnose and fix any mechanical issues that may arise. Whether it's a routine maintenance check or a major repair, New York City Truck Repair has a team of experienced mechanics who are trained to handle all types of trucks and trailers. If you need a truck repair service in the area, reach us today!

About New York City Truck Repair
New York City Mobile Truck Repair is your trusted partner for reliable and efficient industrial vehicle repair services in the heart of the Big Apple. With our unwavering commitment to excellence, we proudly serve the entire New York City area, ensuring that your trucks and rigs are always in optimal condition.
At New York City Mobile Truck Repair, we understand the importance of keeping your fleet running smoothly. Whether you own a single truck or manage a large fleet, our experienced team of ASE-certified mechanics is well-equipped to handle repairs and maintenance for all makes and models. From minor fixes to major overhauls, we have the expertise to address any issue that comes our way.
Not only do we provide top-notch repair services, but we also specialize in maintaining company rigs from renowned brands such as Amazon, UPS, Landstar, Ryder, Penske, FedEx, and many more. Our extensive knowledge of these vehicles allows us to deliver meticulous care, ensuring their reliability and longevity.
When you choose New York City Mobile Truck Repair, you can rest assured that you'll receive exceptional service every time. Our dedicated team is highly organized and committed to delivering prompt and efficient solutions, minimizing any downtime your trucks may experience. We prioritize your satisfaction and strive to exceed your expectations with our professionalism and attention to detail.
New York City Truck Repair Services
Servicing All Makes and Models
At New York City Mobile Truck Repair, we take pride in our ability to service a wide range of industrial vehicle brands. Our skilled team of mechanics is well-versed in handling repairs and maintenance for numerous rigs, including:
Iveco

Mack

Peterbilt

Volvo

Caterpillar

Navistar

Freightliner

Kenworth

Paccar

Western Star



These are just a few examples of the brands we specialize in, but our expertise extends to many more. Regardless of the make or model of your rig, you can trust that our technicians have the knowledge and experience to provide impeccable service. Your satisfaction is our priority, and we are dedicated to keeping your diverse fleet in optimal condition.
We Help Trucking Businesses and Indy Drivers
Mobile truck repair services offer numerous benefits for independent drivers and trucking businesses. With New York City Mobile Truck Repair, our mechanics come directly to your location, eliminating the need for towing fees or the hassle of driving a disabled vehicle to a distant garage. Our mobile trucks are fully equipped with state-of-the-art tools and equipment, ensuring that we can tackle any problem efficiently and effectively.
For independent drivers, our on-site repairs save valuable time and money, minimizing downtime and getting them back on the road swiftly. For trucking businesses, our mobile services provide convenience and flexibility, allowing for prompt repairs without disrupting the overall logistics and operations. Trust us to bring our expertise and resources directly to your door, providing you with reliable and convenient truck repair services.
Fleet Maintenance Extraordinaire
We understand the importance of maintaining a well-tuned fleet without disrupting your business operations. That's why we offer a comprehensive fleet maintenance package that can be tailored to suit the needs of your business, regardless of the size of your fleet. With our flexible scheduling options, you can easily arrange routine maintenance that works seamlessly with your delivery times and overall business requirements.
Our goal is to ensure that your entire fleet operates at its best, providing optimal performance and reliability. Our experienced mechanics will meticulously inspect and service each vehicle, addressing any potential issues before they escalate, and keeping your fleet tuned to perfection. By entrusting your fleet maintenance to us, your drivers can feel confident knowing that their vehicles are in top-notch condition, allowing them to navigate from point A to point B with peace of mind.
Contact us today to set up a customized maintenance schedule that fits your business needs. With our fleet maintenance package, we'll help keep your fleet in excellent shape while allowing you to focus on what matters most—delivering goods efficiently and effectively.
Servicing Diesel and Gasoline Engines
We have extensive expertise in repairing both diesel and gasoline engines. Our skilled technicians are well-versed in the intricacies of these engines and possess the knowledge and experience to handle repairs with precision.
We maintain and repair:
Cummins

Detroit

Caterpillar

Hino
And so many more.
No matter which company manufactured your big rig engine, we encourage you to give us a call when you need professional repair. Our team is committed to delivering top-notch service, diagnosing issues accurately, and implementing effective solutions to get your engine running smoothly again.
Rest assured that when you choose New York City Mobile Truck Repair, you're selecting a team that knows these engine brands like the backs of our hands. Put your trust in our expertise, and we'll have your engine up and running in no time.
Industrial Brake Service
At New York City Mobile Truck Repair, we understand the crucial importance of a semi-truck's braking system in maintaining road safety. This system plays a vital role in stopping a vehicle that carries immense weight and travels at high speeds. We recognize the significance of keeping this system in optimal condition to ensure safe operation on the road. The braking system encompasses various components, such as:

Brake pads

Brake rotors

Brake calipers

Brake lines

Brake fluid

Slack adjusters

Chambers

Compressors



These components work in tandem to provide reliable stopping power for your semi-truck. Our team of experts is well-versed in the intricacies of the braking system and possesses the knowledge and skills to inspect, maintain, and repair each component effectively. When it comes to your truck's braking system, trust us to provide the meticulous care it deserves, ensuring the safety of both your drivers and other road users.
Transmission Service
A smooth-shifting transmission not only makes driving a rig easier but also makes it safer, too. We recognize the critical importance of a well-functioning transmission in ensuring the efficient operation of heavy-duty vehicles like buses, farm equipment, and semi-trucks. That's why we provide specialized transmission repair services delivered by our highly skilled mechanics, who possess the expertise required to diagnose and resolve any transmission problems that may be impacting your vehicle's performance.
We work on parts such as:
Gear trains

Shift forks

Clutch components

Bell housings

Input/Output shafts

Pressure plates

Synchronizer rings
With our comprehensive services, you can have confidence that your vehicle will operate safely and smoothly on the road. Trust us to deliver expert transmission repairs that will keep your heavy-duty vehicle running at its best.
Trailers, Locks, Hitches, Latches
Our team prioritizes the seamless and dependable operation of your trailer while on the road. Our comprehensive trailer repair services encompass a wide range of issues, including lighting, brakes, axles, locks, and latches, among others. With the aid of cutting-edge tools and technology, our skilled technicians swiftly diagnose and address any trailer-related problem that arises.
We understand that trailer downtime can result in significant expenses for businesses. Therefore, we work with efficiency to minimize downtime and swiftly return your trailer to operational status. Our team of professional mechanics is available 24/7, catering to both routine maintenance and emergency repairs.
Delivering outstanding service and support to our clients is our commitment. Contact us today to learn more about our trailer repair services and discover how we can assist you in ensuring the smooth and reliable operation of your trailer.
Industrial HVAC Service
When it comes to your truck's HVAC repair needs, New York City Mobile Truck Repair is the team to rely on. We understand the importance of a functional AC system, especially on hot NYC days with the Yankees down by 5 runs. With our services, your cabin temperature stays refreshingly cool, ensuring your comfort throughout your journey.
Our expertise goes beyond AC repair as we also specialize in heating system repairs, covering components such as coils, vents, fans, and switches. Whether you require basic repairs or complex overhauls, our skilled technicians have the necessary tools and knowledge to handle the job precisely.
Don't suffer through scorching summers or chilly nights when you don't have to. Schedule your HVAC repair services with New York City Mobile Truck Repair today. We'll ensure that your truck's climate control system is performing optimally, allowing you to travel comfortably on the road, regardless of the weather conditions.
Suspension
New York City Mobile Truck Repair specializes in providing comprehensive industrial suspension services to keep your truck operating at its best. Our team of skilled mechanics possesses the expertise and tools required to address any suspension issue, regardless of its severity.
From leaf springs to struts, torsion bars to shock absorbers, and coil springs, we have in-depth knowledge and experience in diagnosing and repairing various components of your truck's suspension system. Our goal is to ensure that your truck remains stable and safe on the road.
To maintain the optimal performance of your truck's suspension, we offer regular preventive maintenance services. This proactive approach helps to keep your suspension running smoothly, mitigates the risk of costly repairs, and solidifies the reliability of your truck when you need it the most.
When it comes to your truck's suspension, trust New York City Mobile Truck Repair to deliver high-quality service. We are dedicated to prioritizing your safety on the road and providing exceptional suspension solutions for your truck.
Electrical Repair
At New York City Mobile Truck Repair, our electrical service covers a wide range of essential components and systems in your truck. From repairing lighting systems and CB radios to addressing alternators, ignition issues, spark plugs, wiring problems, and more, we have you covered. Our skilled technicians are well-versed in diagnosing and resolving various electrical issues, ensuring that your truck's electrical systems operate flawlessly.
With our comprehensive electrical services, you can trust us to handle any electrical problem that may arise. At New York City Mobile Truck Repair, providing top-notch electrical service is all part of our commitment to keeping your truck in optimal condition.
24/7 Emergency Assistance
At New York City Mobile Truck Repair, we understand that emergencies can happen at any time. That's why we offer 24/7, round-the-clock emergency assistance for your trucking needs. Whether it's day or night, if your rig requires immediate help, give us a call, and we'll be there swiftly with all the necessary tools and expertise. As professionals, we prioritize your safety and the prompt resolution of your truck's issues. Rest assured that we're always prepared to roll out and provide the assistance you need, ensuring that your rig is back on the road in no time. Trust New York City Mobile Truck Repair for reliable and timely emergency assistance, available whenever you need us.
With our team of skilled mechanics, extensive expertise, and commitment to exceptional service, we ensure that your trucks stay on the road, performing at their best. Whether it's routine maintenance, emergency repairs, or specialized services, we go above and beyond to exceed your expectations. Your satisfaction and the smooth operation of your fleet are our top priorities.
Choose New York City Mobile Truck Repair for reliable, efficient, and professional service that keeps your trucks rolling. Contact us today to experience the difference firsthand.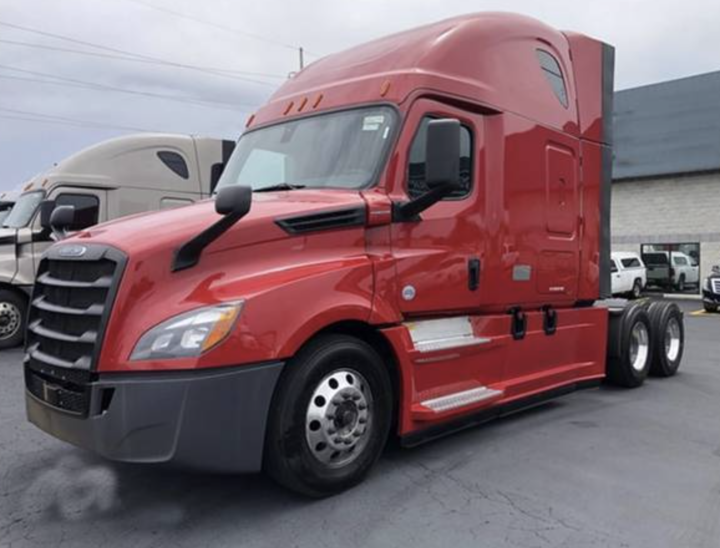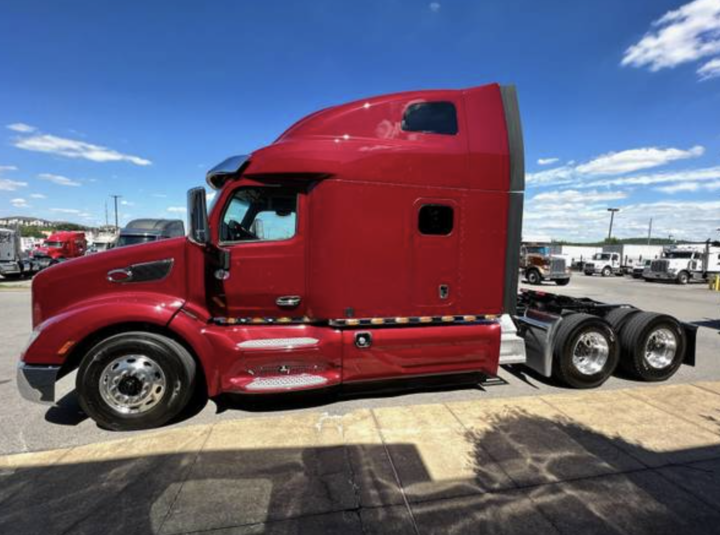 Extensive Coverage For Every Borough
At New York City Mobile Truck Repair, we proudly serve all five boroughs of New York City, ensuring that our exceptional repair and maintenance skills are readily available to you, no matter where you're located.
Whether you're in Queens, The Bronx, Manhattan, Staten Island, or Brooklyn, our dedicated team will come directly to you. We understand each borough's diverse needs and demands, and our mobile services are designed to cater to them all. With our prompt and reliable service, you can trust that we'll be there whenever and wherever you need us, delivering top-notch solutions for your trucking needs.